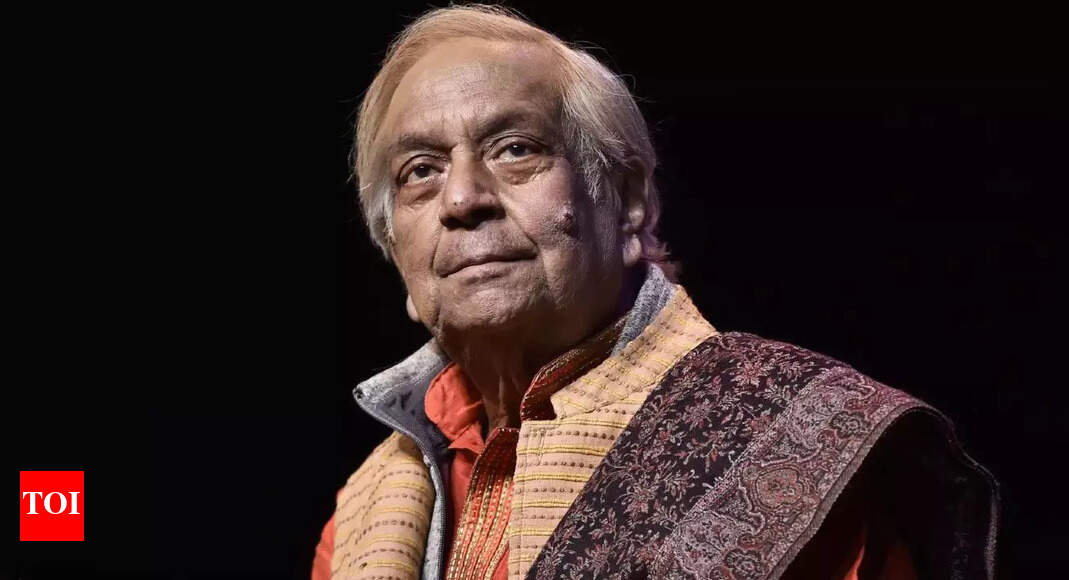 Ad
Dean Kathak Birju Maharaj died at his home in Delhi early Monday, surrounded by his family and disciples. They were playing 'antakshari' on Sunday after dinner when he suddenly fell ill, said his granddaughter Ragini Maharaj. He would have turned 84 next month. Kathak dancer and choreographer
Aditi Mangaldas
pay tribute.
Eight decades ago, from the depths of the ancient mountains, a stream arose. Throughout his journey through the valleys and forests he passed, the seasons he witnessed, the lands and living things he nurtured, this tributary became
a vibrant and dynamic river that sustains artistic life. My guru, Pandit Birju Maharaj ji, was this river that has now merged with the ocean of eternity. It is a river that has left behind many tributaries inspiring, motivating and giving the gift of dance to a multitude of artists from around the world.
Born Brijmohan Mishra in the illustrious Kalka-Bindadeen gharana of Kathak, who was preceded by many great artists, he was a child prodigy. Her deep immersion in form, astute observation of nature / humanity and her expansive imagination took Kathak beyond her geographical context and put her at the center of the stage, not only in India but worldwide. He transformed not only Kathak's repertoire, but his presentation, pedagogy, longevity, and yet kept his essence intact.
Although dancing was a tradition he had inherited from his family, he created it "in the moment." Every life experience, no matter how tiny, was given a new meaning in the deepest dance.
Let me tell you an anecdote that shows you what I mean by actively living in the moment. I remember being super excited when he told me he would be part of the Festival of India tour in the UK in 1982. I rehearsed and rehearsed what was choreographed, and finally the day came. I was standing on my wings, waiting for my entrance to the huge London theater when Maharaj ji danced from the stage and said, "Cut this tukda, go to the last part." And then he was back on stage! He had felt the pulse of the audience, and felt the need to improvise at the time. It was always evolving and transforming. It became windy and we just kept going
the wind blew and suddenly a new world arose.
How can homage be paid to Maharaj ji? He was not only a guru and dancer, but also a choreographer ('Devdas', 'Bajirao'
Mastani 'and many others), singer, percussionist and composer. If that's not surprising enough, he wrote poems and also painted!
He received many honors around the world, including the prestigious Padma Vibhushan. However, all these recognitions are attenuated compared to his immense art. Every breath she breathed was immersed in the dance, her body, mind and heart joined to the resonance of her bells.
I remember how Maharaj ji liked to do impromptu baithaks in class where he sang and did abhinaya, gave us jokes (he had a great sense of humor) and also made an expression of fear with just his eyes. This transformed his face and suddenly one saw rage and evil. Even though he knew he would arrive, he would still end up screaming in fright. Then the whole class burst out laughing at the silly scared girl from Ahmedabad.
How will the greatness of a legendary artist like Maharaj ji resonate through the centuries? After all,
dance is intangible, ephemeral, something that cannot be grasped. The resonance of the radiant art of Maharaj ji
he will live by the many tributaries he was born and nurtured. Many of us will treasure the gift forever
of dance that he generously gave us. My deepest and most respectful pranaams.
.