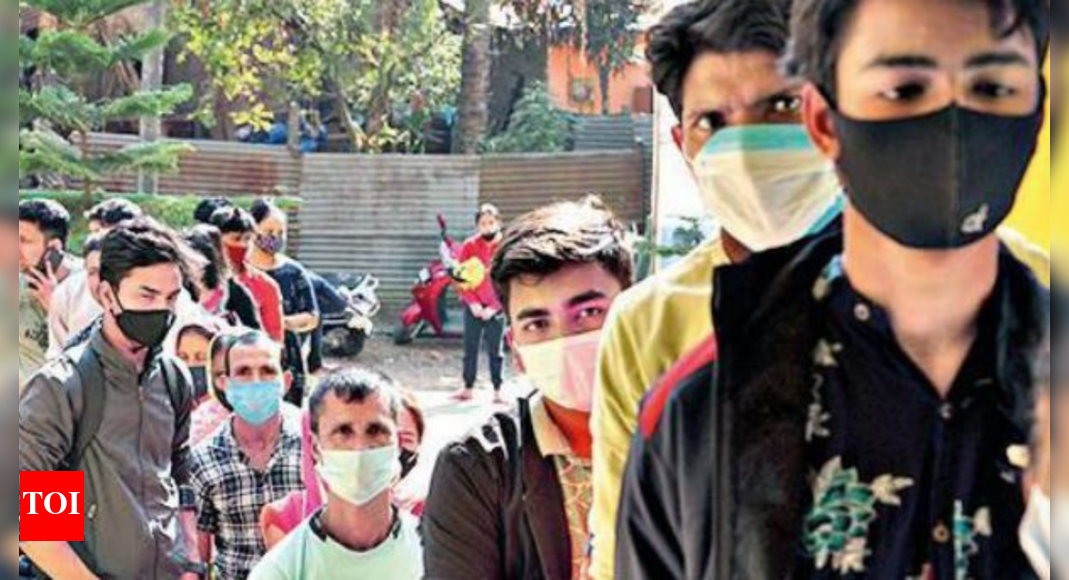 Ad
GUWAHATI: The new rise in Covid cases may be worrying in numbers, but the infection has been moderate, health experts said.
In Guwahati, which has witnessed the highest daily cases in the state, most people are allowed to quarantine at home. However, at 6.47%, the positivity rate in Kamrup (Metro) is almost double the state's latest daily positivity rate of 3.73%.
According to the report on Saturday morning, there were 319 patients with Covid admitted to GMCH. 92 patients were admitted to the GMCH emergency room, while 11 were admitted to the ICU unit. There were 39 cases in the GMCH Covid pay booth and in Sarusajai CCC, 177 patients were admitted. "In the GMCH ICU, of 11 patients, three cases with oxygen support. From now on, the severity of this Covid-19 wave appears to be moderate, "GMCH Superintendent Dr Abhijit Sarma told TOI.
The state reported 1,254 cases on Saturday, up from 1,167 on Friday. The positivity rate also rose further from 3.32 to 3.73%, although daily test figures fell to 33,609. More than 35,000 samples were tested in the state the day before.
In the Kamrup (Metro) district, which includes the capital Guwahati, cases dropped marginally to 472 on Saturday. A total of 517 cases of Covid were detected in the urban district on Friday.
The death toll for Covid in the state on Saturday remained two and the recovery rate fell to 98.07%.
Although the start time of the night curfew has been brought forward to 22:00, the activities in the public spaces, especially the commercial areas of the towns and the city, are not affected. People without masks were seen wandering everywhere, including Guwahati's vulnerable pockets.
"Cases of Covid are being detected in all localities in Guwahati. If the tests are further improved, more cases of Covid will be detected," said a senior official in the state health department.
.